Multi-tasking? Meet multi-step Zaps
A single Zap can have up to 100 actions, so you can have Zapier do even more of your work for you. We promise we won't tell your boss.
Play by your own (logic) rules
With paths, a Zap can perform different actions based on if/then logic. You make the rules. We just follow 'em.
Run Zaps exactly when you want
With filters, your Zap will only run when a certain condition is met. You can also schedule your Zap to run when you want or delay the action step.
Make your data match your style
Add a formatting step to a Zap and presto-chang-o! Your data is transformed into the format you need. We'd like to see David Blaine do that.
Point, click, automate
Automate even the most customized processes with our no-code Zap editor.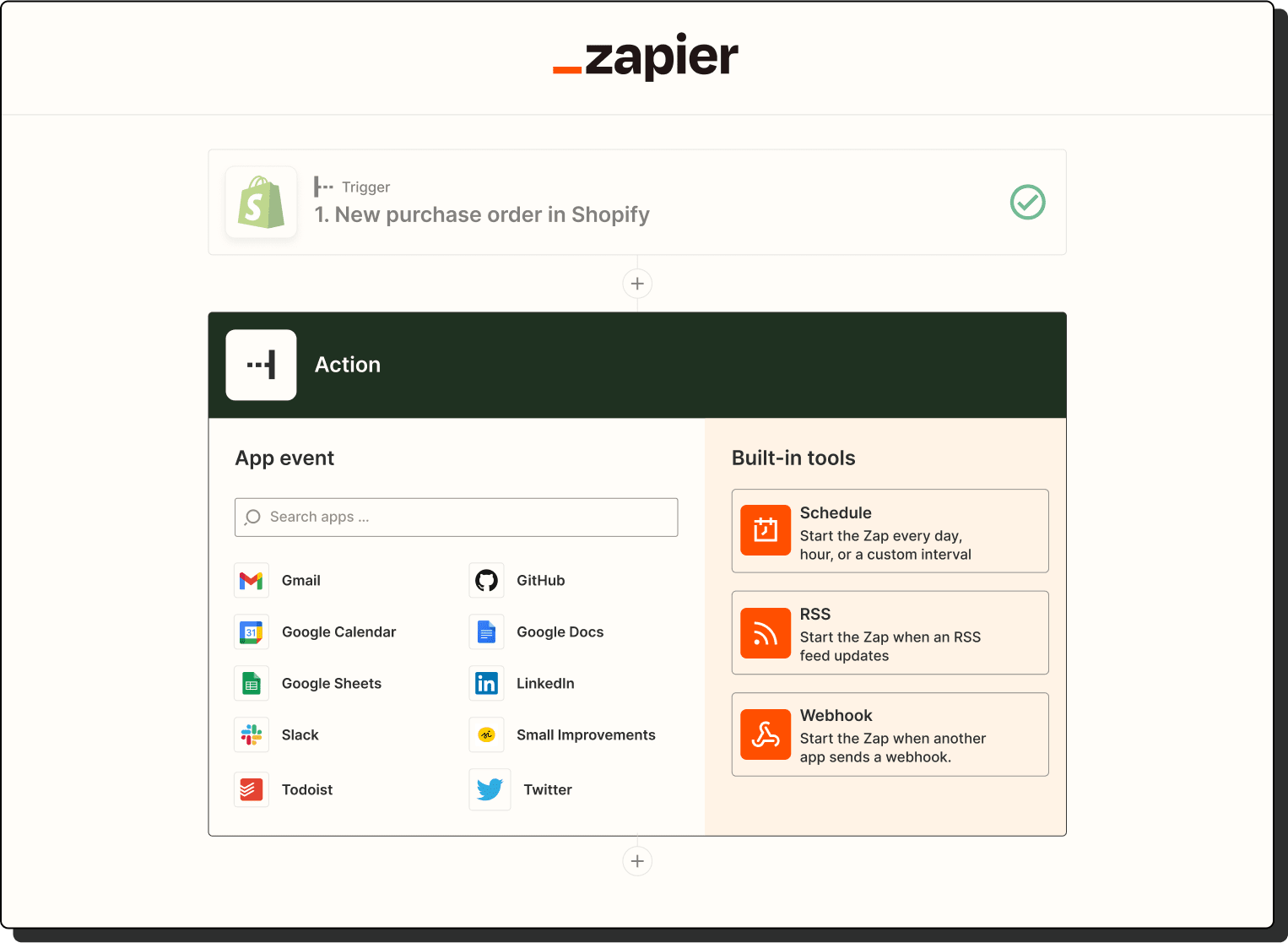 With great power comes great flexibility
See Zapier in action
Take a peek at how Zapier's features empower you to automate almost anything.
Automation you can trust
Because what good is automation unless it's secure and reliable?
SOC II compliant
Zapier meets all SOC 2 Type II requirements, so you can automate with confidence.
Auto-replay
If a Zap fails or encounters an error, we'll re-run it automatically so your work keeps happening.
As much (or as little) help as you want
Do it yourself
Whether you're brand-new to automation or looking to grow your skills, we make DIY doable.
Hire an Expert
Choose a certified Zapier Expert to help you think through and create automated workflows.